How To Reach Montpellier
For information on restaurants and other useful information in Montpellier please click here.
Montpellier sits at the heart of the Mediterranean arc, halfway between Italy and Spain. Please find further information below on how to reach Montpellier:


By AIR
There are several airports within proximity to Montpellier:
The Montpellier Méditerranée Airport is the 11th French airport and the 1st airport in Languedoc Roussillon. There are a number of airlines who fly to Montpellier, please refer to the schedule found here.
The airport is 10 kilometres from Montpellier centre (15-minute drive), midway between the town and the sea. Taxis, car rental and a shuttle service (11 times/day) are available. The cost of a taxi is around 25€, and the cost of the shuttle is 1.60€ (intermodal ticket with city bus/tramway included: 2.60 €).
Montpellier's airport website »
Other options to reach Montpellier:
It is also possible to reach Montpellier by landing at Marseille then take the high-speed train (TGV) at the airport to arrive in downtown Montpellier. Marseille has many direct international flights.
Marseille-Provence international airport website »
Barcelona is a 3h30 drive or less than 3h by train from Montpellier and again is well connected with many international flights.
Other regional airports (maximum 100 kilometres from Montpellier) also offer European flights, mainly low-cost:
By TRAIN
Another way to come to Montpellier from Paris is to take the TGV: 15 direct high-speed trains are operating daily from downtown Paris (3h30) and daily direct high-speed trains from Roissy Charles de Gaulle airport (4 hours). The train station is located in downtown Montpellier near the Corum and most of the hotels.
There are also direct trains to Barcelona, Geneva, Niza and Italy, Bordeaux, etc. and further information can be found on the SNCF website.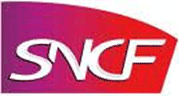 More information on SNCF trains »
By ROAD
Montpellier is linked to Paris by the A9 and A75 motorways (around 700 kilometres). It is also linked to Italy, Spain, and Switzerland. Map your route using https://www.google.co.uk/maps