Keynote Speaker
Lawrence Haddad, GAIN, Switzerland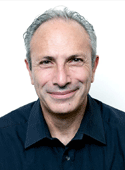 Dr. Lawrence Haddad, became GAIN's Executive Director in October 2016. Prior to joining, he was the founding co-chair and lead author of the Global Nutrition Report (GNR).
From 2004-2014 Lawrence was the Director of the Institute of Development Studies (IDS), the world's leading development studies institute, and prior to that, he was a research Director at the International Food Policy Research Institute (IFPRI). He was the UK's representative on the Steering Committee of the High Level Panel of Experts (HLPE) of the UN's Committee on Food Security (CSF) from 2009-2010. He is an economist and completed his PhD in Food Research at Stanford University in 1988.
In 2018, Lawrence was awarded the World Food Prize for his: "relentless leadership and advocacy in mobilizing political will to make nutrition the focal point of development strategies."
---
Talk title: How to get food systems to work harder for positive human and planetary health? Some ideas.
Abstract:
We know which actions are needed to make food systems work harder for health and environment. We have a plethora of plausible actions - in the public and private sectors -that can be put into effect in the domains of food production, storage, processing, marketing, retailing and the food environment to do this. The evidence is not perfect but is good enough to justify action. The main problem that is faced is how to actually get these actions discussed, designed and implemented? This presentation focuses on how to generate incentives that will make food system change happen sooner rather than later. The presentation focuses on how to catalyse action to promote human and planetary health.
« Go Back