Speakers
Michael Puma, Columbia University, USA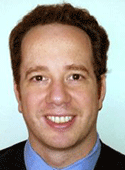 Dr. Puma is currently the Director of the Center for Climate Systems Research, part of the Columbia Climate School at Columbia University, which is co-located with the NASA Goddard Institute for Space Studies. The center has over 40 scientists and staff working closely with NASA on climate science, exoplanets, and climate-impact research.
His research is focused on global food security, hydro-climatology, and human migration, and he has been funded by a variety of institutions including NASA, the National Science Foundation, the European Commission, the US Department of Defense, DARPA, and the United Nations Development Programme. He is especially interested in understanding the sensitivity of complex socioeconomic systems to non-predictable extremes including megadroughts, volcanic eruptions, conflict, and both governmental and market failures.
He is currently leading multiple efforts to understand food insecurity around the world with a particular focus on international trade disruptions. Additionally, he is working to advance theories and quantitative modeling of human migration, especially as driven by food insecurity.
« Go Back