Scientific Committee
Mariana Rufino, ACIAR, Australia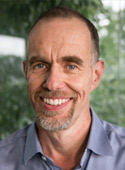 Daniel Walker joined the Australian Centre for International Agricultural Research (ACIAR) in November 2017 to take up the new Chief Scientist role. The Chief Scientist oversees the strategic science focus of ACIAR's portfolio and our impact assessment, monitoring and evaluation work and provides leadership for Research Program Managers.
He has a BSc (Hons) in Agriculture, Forestry and Rural Economy from the University of Edinburgh University and a Phd from the University of Wales. Before moving to Australia he conducted research in Nepal, Sri Lanka and Thailand funded by the then UK Overseas Development Agency.
Daniel joined ACIAR after 23 years at CSIRO, Australia's national science agency, where he was most recently Research Director for 'Agriculture and Global Change' in CSIRO Agriculture and Food and prior to that Chief of CSIRO Ecosystem Sciences.
He joined CSIRO Tropical Crops and Pastures as a Research Scientist in Townsville in 1994 and his research and scientific publication since has focussed on systems-oriented integration of environmental, economic and social dimensions of sustainable production in agricultural, forestry and rangelands landscapes in Australia and in a number of developing countries. From 2001 he held a range of research leadership roles in CSIRO including stints as Division Chief and Acting and Deputy Chief and was responsible both for science and impact delivery and strategic development of large multi-disciplinary research teams and partnerships. He is a former Editor in Chief of 'Agricultural Systems'.  
« Go Back