Keynote Speaker
Jim Woodhill, University of Oxford, UK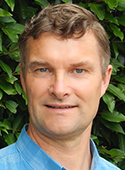 Dr Jim Woodhill is specialist on food systems, inclusive agribusiness, rural development, and multi-stakeholder partnerships, with over 30 years of international development experience. Currently he is an independent consultant based in Oxford, UK, an Honorary Research Associate with Oxford University, Environmental Change Institute, and an Honorary Associate with the Institute of Development Studies (IDS). He also leads the Foresight4Food Initiative. Formerly Jim was the Principal Sector Specialist for Food Security and Rural Development with the Australian Department of Foreign Affairs and Trade, and Director of the Centre for Development Innovation at Wageningen University and Research in the Netherlands. He holds a PhD in political economics and a degree in agricultural science.
Personal LI profile: https://www.linkedin.com/in/jim-woodhill-024a07a
Web: https://www.foresight4food.net/
Programme LI profile: https://www.linkedin.com/groups/13579345/
---
Talk title: Learning from COVID and looking forward to shape food systems
Abstract
COVID needs to be a wakeup call about the vulnerabilities of our food systems, and a prompt to be better prepared for unpredictable futures.  To be food secure, food must be available, accessible, and healthy, and provided within conditions of stability.  Against these criteria the food system has failed for vast numbers of poorer people. Some 1.6 billion people in the informal economy are at risk of losing income and hence their ability to purchase food. Even in the United States, by mid 2020 22.5% of households were food insecure.  On the supply (availability) side, food production and distribution has held up better than some feared and prices have been relatively stable. But this was largely luck. At the beginning of the COVID crisis world food stocks where at close to an all-time high. If COVID had coincided with droughts, low yields and low stocks it likely would have been a very different story, with trade restrictions, prices escalating, and hunger on an even greater scale. COVID, and the struggles between science and popularism that have surrounded it, well illustrate that humanity is travelling into times of greatly increased turbulence, uncertainty, novelty and ambiguity (TUNA). Against this background profoundly new capabilities for exploring the future and mitigating risk are needed. These include systems thinking about vulnerability and resilience, foresight capabilities for assessing the implications of uncertainties, and processes of collective intelligence for rapid learning and adaptation in times of crisis.  Profoundly different processes of governance and decision making are needed, which go beyond modes biased by assumptions of stability, linearity, reductionism and hierarchy. Despite the well-known risks of a pandemic few of our food system institutions or business had used foresight and scenario thinking to be prepared for such an eventuality. Alongside the human tragedy of COVID there is much to learn from about the dynamics and processes for creating more resilient food systems for the future.
« Go Back